Yard Crafters, LLC.
719-275-5091 151 FOURMILE LANE, UNIT B - CANON CITY, COLORADO
WELCOME TO YARD CRAFTERS
LOCALLY OWNED AND OPERATED
Yard Crafters, LLC was established in May of 2005. It is locally owned and operated by Shane Gifford and Ryan Cornella. Both owners have been in the construction industry for 20 plus years. Their unique style and creative eye help create exhilarating designs for your new or redesigned landscape. Not enough time on your hands? We also offer lawn and grounds maintenance in the Fremont County area for a reasonable price. This division of the company was started in May of 2009 with a clientele of over 300 customers.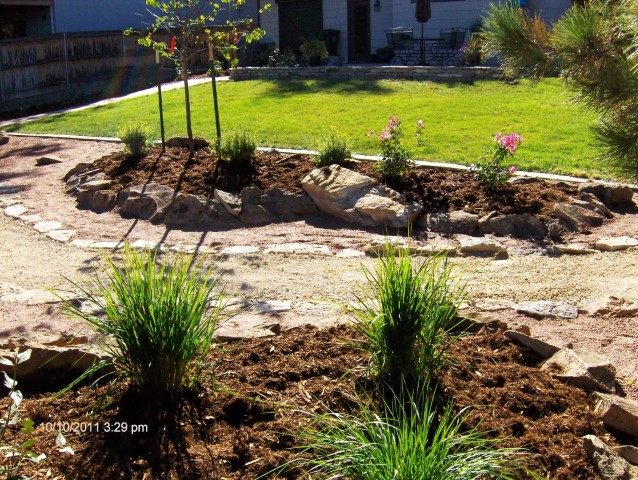 Our Staff
Here are just a few photos of the Yard Crafters Family. These are the people that truly 'make it happen". Thanks to you all!
SHANE GIFFORD,
a native of Colorado, was first exposed to the construction world at a young age by his grandfather. He began his career 19 years ago in the construction industry. Shane has worked for companies such as Cornella Brothers Excavating and Tezak Heavy Equipment. He has also owned his own semi-truck and driven as an independent truck driver. The purchase of Yard Crafters, LLC in May of 2005 was a dream come true for Shane. He was a driving force in the purchase of TSN Properties, now called Yard Crafters Maintenance Division in May of 2009. A hard worker and a wise businessman make Shane an important part of the company. Outside of work, Shane spends time with his family and enjoys the outdoors.
RYAN CORNELLA,
is also a native of Colorado. He has been in the construction business for 20 years. Ryan began his career at Cornella Brothers Excavating where he started as an Operator and eventually worked his way up to a Project Supervisor. He stayed with Cornella Brothers until May of 2005. Ryan and Shane purchased Javernick Landscaping, now called Yard Crafters, LLC in May of 2005. His love for making a yard look beautiful helped in the decision making of buying the second company, TSN Properties, now called Yard Crafters Maintenance Division in May of 2009. Ryan is a key component to the success of the business because of his strong work ethic and dedication. When Ryan is not working, he can be found spending time with his wife and two sons or enjoying the outdoors.